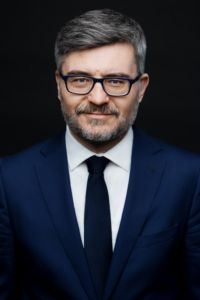 Ph.D., advocate
e-mail | +48
Marek Wandzel Ph.D. is an attorney-at-law in Warsaw, specializing in the field of labor law. He read law at the Jagiellonian University in Krakow and from 1998 till 2004 worked there as a teaching assistant at the Chair of Labor Law and Social Policy.
Since 2002 he has been holding a Ph.D. in legal sciences. Working for many years for leading law firms as well as practicing as an independent attorney he provided comprehensive legal advice in the field of labor law.
He gained international experience at the European Court of Justice in Luxembourg. Author of many publications in the field of labor law.

Selected publications:

Wspólnotowy dylemat równości kobiet i mężczyzn w pracy, Państwo i Prawo, nr 12, 2002,
Równe traktowanie mężczyzn i kobiet, TAiWPN Universitas, Kraków, 2003; Kodeks Pracy. Komentarz, red. B. Wagner, ODDK, Toruń 2004 (współautor);
Równe wynagradzanie pracowników niezależnie od miejsca świadczenia pracy, Monitor Prawa Pracy 11/2006;
Polish law granting trade unions right to appoint works councils unconstitutional, European Employment Law Cases (EELC), issue 2/2009;
Personal data protection in employment, EELC, issue 2/2010;
Supreme Court upholds law reducing retirement benefits of former communist secret service members, EELC, issue 3/2011. (red.)
Praktyczne problemy prawa pracy w orzecznictwie. Glosy prof. A.M. Świątkowskiego, Beck 2011.